Google always seems to be busy updating its web properties, and keeping up with their Analytics and algorithm changes can be a big challenge. Google Analytics is at the top in the world of web data analytics systems, and Google has made significant updates to it in the last few months.
Universal Analytics
Google Analytics has now transformed into Universal Analytics that allows you to measure even customer interactions. Although it is not mandatory to make the switch from GA to UA, there is no reason why you shouldn't. There are many features to UA that will inspire you to move one and take advantage:
More Flexible and Better Tracking Code – Universal Analytics enables data collection from almost any digital device. There is higher accuracy in cross domain tracking.
User ID – UA links different sessions with a single user ID.
Updates in Measurement Protocol – Enables data synchronization from both online and offline channels.
Custom Metrics & Dimensions – You will now be able to build your own custom metrics and dimensions for collecting and analyzing data that couldn't be tracked automatically.
Making the move from GA to UA requires nothing more than updating some tracking code. This could be made more effective using Google Tag Manager.
Google Tag Manager
Google Tag Manager is another development in the Google Analytics domain. When you make the switch to UA, Google Tag Manager will give you a better way to manage all the tags. This means there will no longer be any need to ask your developers to keep rewriting the code.
Some of the main benefits of using the Google Tag Manager are as following:
Easy integration of tags with third party tools
Reduction in page load time
Multiple user / permission support
So if you move from GA to UA, the Google Tag Manager will help you efficient manage the change.
Improvements in eCommerce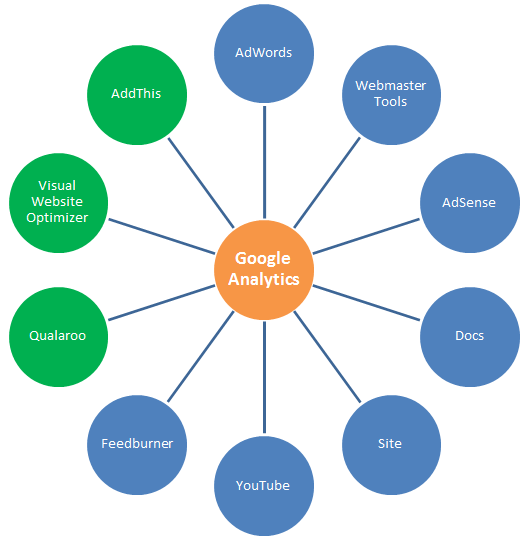 Another development in GA is the improvement in ecommerce tracking – being referred to as Enhanced ecommerce by Google. Better ecommerce has been developed for giving a better experience with Universal Analytics. You will be able to get access to more details on all the data about your customers. For example, you can get deeper insights into the actions they take before making a purchase. Thus, if you could know why visitors are not making the purchase, you could address the issues and improve your conversion rate.
Google is always updating Google Analytics and other tools. If you want to remain ahead of the curve and give a boost to your online marketing efforts, it is recommended to visit https://thesearchmarketingshop.com/marketing-agency-services.html.